Contaminated Equipments: A Source of Hospital Acquired Infections among Patients at Critical Areas of Holy Family Hospital, Rawalpindi
Abstract
Introduction: A nosocomial infection is contracted within a period of 48 hours following admission to a hospital or within 48 hours after being discharged from the hospital. Patients in the intensive care unit (ICU) are vulnerable to infections due to various factors, including their pre-existing medical conditions, medical procedures such as surgery, intubation, and catheterization, as well as their potential exposure to microorganisms from fellow patients. In addition to this, the presence of contaminated equipment represents a significant contributor to the occurrence of hospital-acquired infections caused by multidrug-resistant organisms among patients in critical areas.
Methods: This cross-sectional study was conducted in coronary care and critical areas of Holy Family Hospital, Rawalpindi. A total of 415 samples were processed at the microbiology laboratory over a 4 month period from which 112 were swabs taken from equipment of the Medical, Surgical and Pediatric intensive care Units (MICU, SICU, and PICU) and the Coronary Care Unit. The remaining 303 samples were blood, urine, tracheal secretions/tips, pus and Foley tip cultures received in the microbiology laboratory from MICU, SICU, CCU and PICU. Samples were cultured on the appropriate media and observed after the required period.
Results: High levels of contamination (58.03%) were identified on a wide range of healthcare equipment. The total of infected patients were 37.6%. Most common infection site was the respiratory tract. Acinetobacter spp. was the most predominant isolate among patients in MICU, SICU and CCU while Klebsiella spp. was the predominant isolate from the PICU.
Conclusion: A significant degree of contamination is observed across a diverse array of healthcare equipment. Nevertheless, the prevalence of contaminated instruments and the subsequent potential for acquiring a healthcare-associated infection (HAI) can be significantly mitigated through the consistent implementation of cleaning, disinfection, and sterilization protocols for medical equipment.
Keywords: hospital acquired infections, Contamination, equipment, pathogens.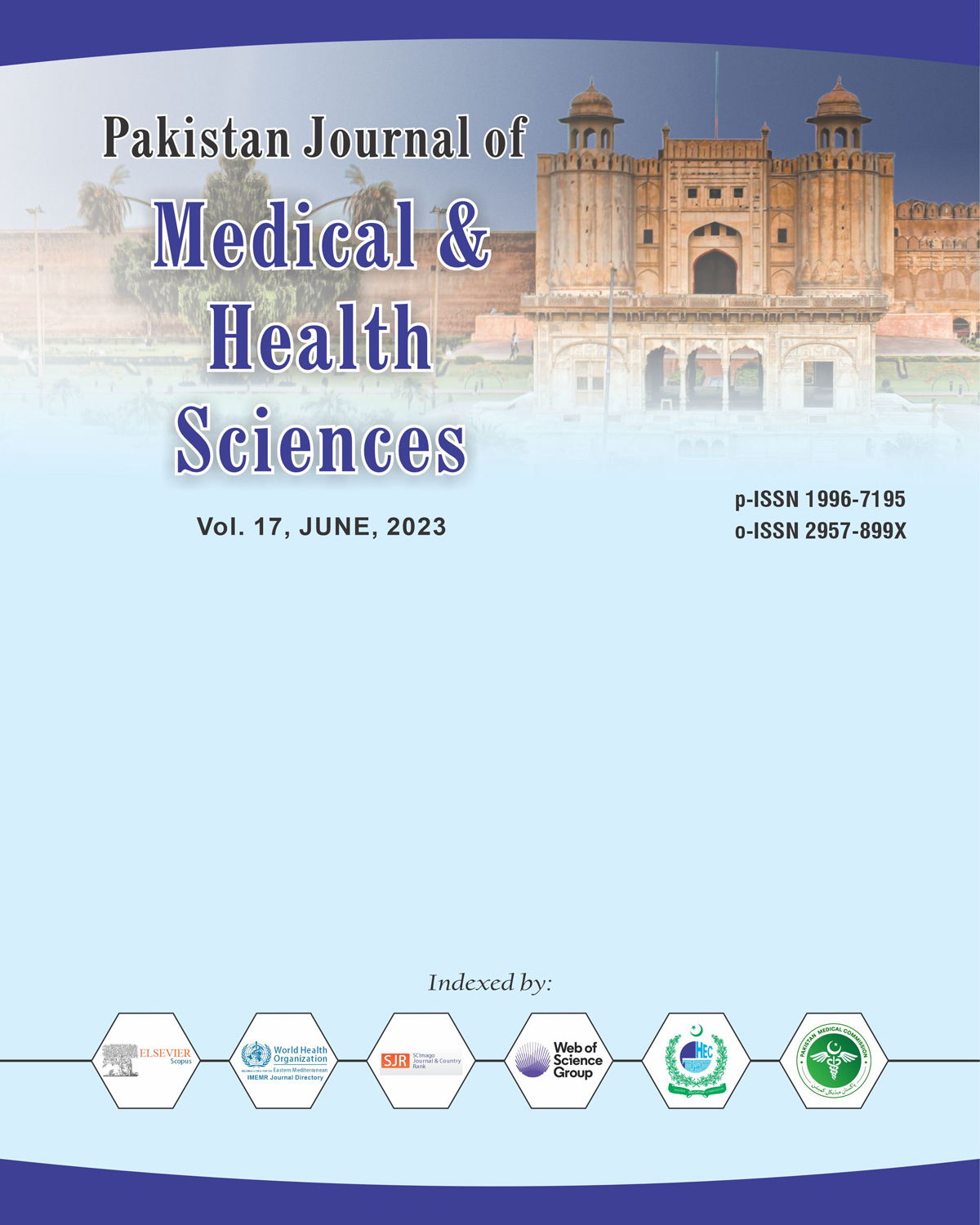 Downloads