Evaluation of Causes of Recurrent Hospitalization in Diabetic Chronic Kidney Disease
Abstract
Background: Recurrent hospitalization in patients with diabetic renal failure increases health care related expenditure and reduces performance status. Therefore, a knowledge of such causes and prompt management could potentially reducing hospitalization burden and health expenditure.
Objective: To determine the various causes of recurrent hospitalization in individuals with diabetic chronic kidney disease.
Methodology: Patients diagnosed with diabetic renal failure were enrolled from the department of nephrology, Khyber Teaching Hospital during the period July 2022 to June 2023. Chronic kidney disease was confirmed as per KDIGO recommendations including eGFR <40ml/min, reduction of kidney size and renal cortical echogenicity on ultrasound and renal biopsy findings consistent with diabetic nephropathy. Causes of hospitalization included urinary tract infection, anemia, ascites, gastritis and pneumonia.
Results: A total of 192 patients were registered for evaluation. The age of the patient ranged from 40 to 80 years. The mean age of the patients was 54.304 ± 12.097 years. The mean duration of diabetes was 13.298 ± 3.650 years while the mean duration for CKD diagnosis was 4.16 ± 0.989 years. Urinary tract infection was the most common cause of recurrent hospitalization recorded in 84 patients (43.7%) followed by anemia (n = 57, 29.7%), ascites (n = 29, 15.1%), pneumonia (n = 13, 6.8%) and gastritis (n = 09, 4.7%) respectively.
Conclusion: Infections are the most common cause of recurrent hospitalization in diabetic CKD patients. Male patients taking oral medications for diabetes are more prone to infections and recurrent hospitalization.
Keywords: Chronic Kidney Disease, Diabetes Mellitus, Recurrent Hospitalization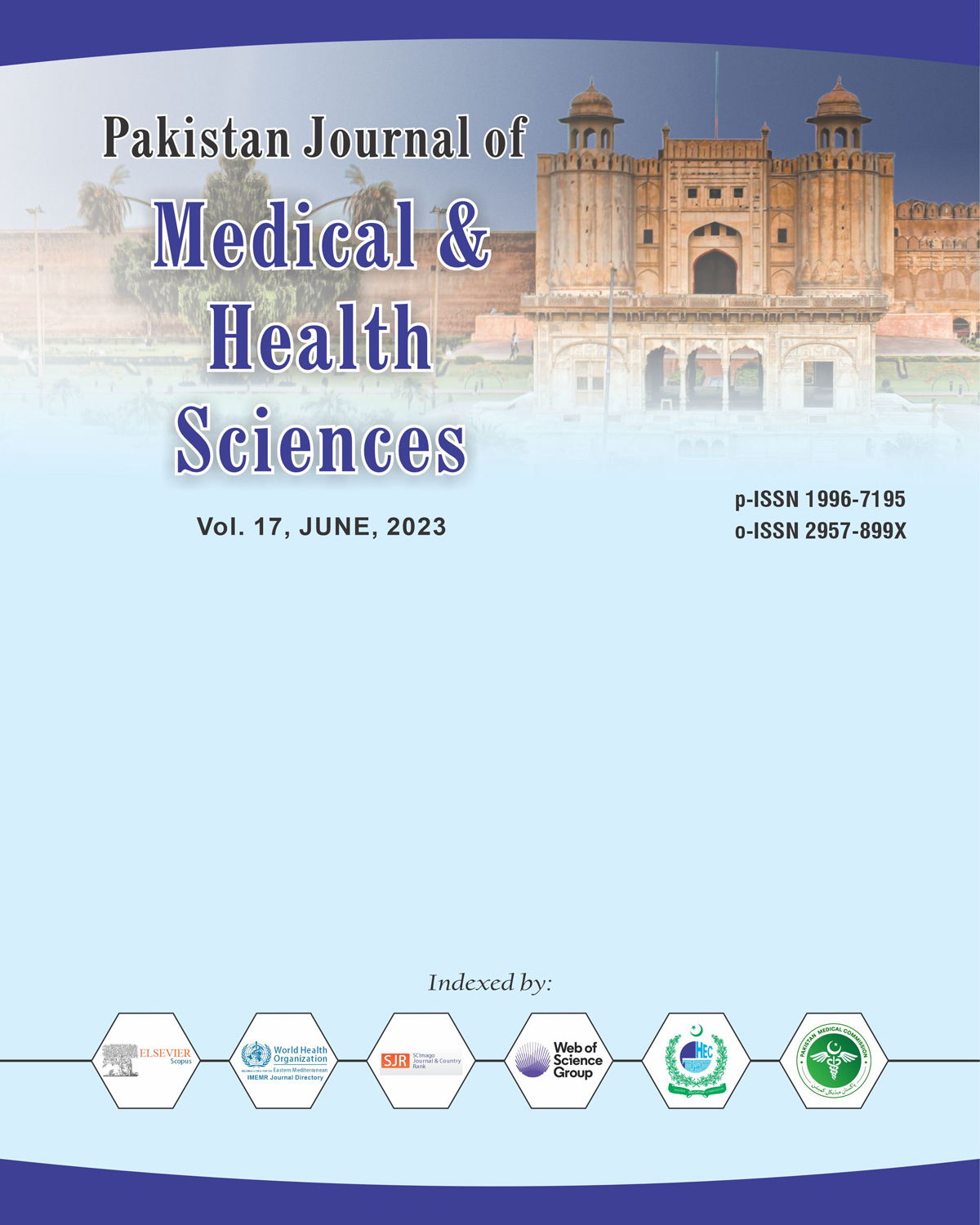 Downloads