Assessing Public Awareness of the Knowledge and Clubfoot about the Importance of the Treatment of Early Childhood
Abstract
Background: With early attention, clubfoot is a disorder that can be treated and managed. However, a lack of knowledge regarding clubfoot among the general public may result in a delay in receiving treatment.
Methods: This cross-sectional study was conducted with survey poll included Hazara Division (Abbottabad, Mansehra, Haripur, Battagram, Upper Kohistan, Kolai-Palas, Lower Kohistan) residents and lasted six-months, from June 2022 to December 2022. The population of this study was the all participants who faced the issues of prognosis, and clubfoot  and online survey was created by orthopedic specialists to gather information on the public knowledge of treatment options, prognosis, and clubfoot risk factors. Regardless of whether they were familiar with someone who had clubfoot, the target demographic was made up of persons from all age groups and both sexes in the general community. A team of orthopaedic specialists created a questionnaire to gather information on the general public's knowledge of clubfoot risk factors, treatments, and prognoses. Pilot research using the sample of the 80 individuals who aren't the part of main study was used to undertake initial evaluation of the questionnaire. Based on the comments from pilot test, questionnaire was modified. The data was obtained from selected participants and data was analyzed in SPSS.
Results: The online survey was finished by 746 individuals by the end of the research period from June 2022 to December 2022. A total of 520 respondents (69.7%) said they were unaware of clubfoot syndrome.  40 (5.4%) participants had a child having clubfoot syndrome, and the 34 (4.6 percent) were informed of the clubfoot since they themselves had a child with condition. Social media platforms were the most often used resource by respondents 284 (38.1%) for learning about clubfoot, followed by family and friends 148 (19.9 percent). Hereditary and genetic problems 435 (58.4%) and neurological abnormalities were the most commonly cited causes of clubfoot 297 (39.9 percent).
Practical implication: The current study was employed to determine how well the general population understood clubfoot and the benefits of early therapeutic intervention.
Conclusions: The findings indicate that there is little awareness of the clubfoot, which may be a result of a dearth of awareness programmes. In order to encourage patients to seek early treatment, we advise raising awareness of clubfoot using social media and open campaigns in the strategic locations, such as malls. This is vital since earlier treatment of the clubfoot is less intrusive and the results in the better patient's results when accompanied with regular follow-up.
Keywords: Awareness, Clubfoot, Perception, Congenital deformity, Foot deformity, Talipes equinovarus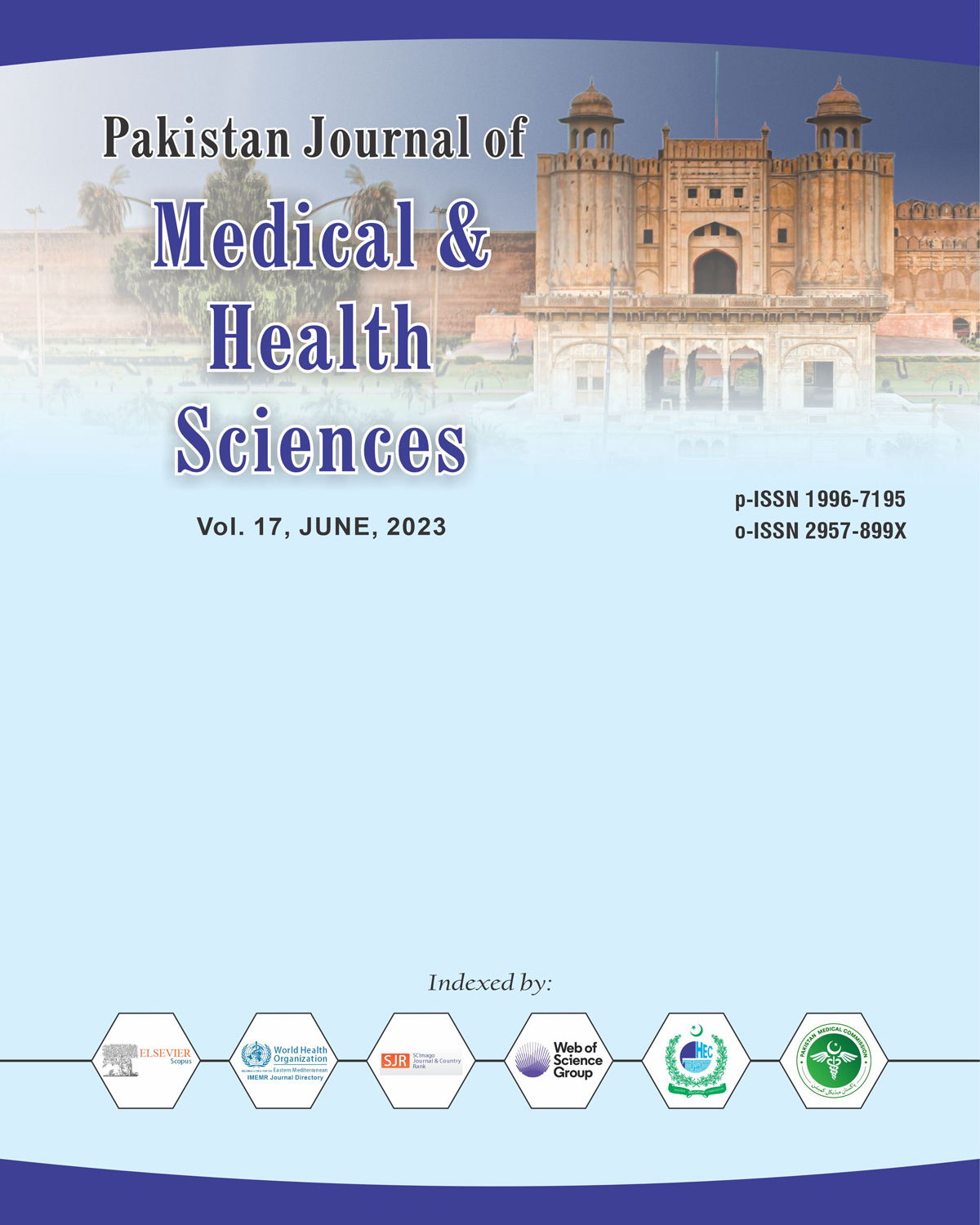 Downloads