Preoperative Embolization for Nasopharyngeal Angiofibroma: A Meta-Analysis of Blood Loss Reduction
Abstract
Juvenile nasopharyngeal angiofibroma is a benign hypervascular tumor. Although histologically benign, they behave in a locally invasive manner having a propensity to thin and erode bone and displace adjacent structures. Accurate staging, preoperative embolization, and newer surgical approaches like endoscopic excision for limited stage disease and maxillary swing approach for advanced stage disease are associated with better surgical outcome.
Objective: To determine the preoperative mean blood loss during resection in patients undergoing preoperative embolization of nasopharyngeal angiofibroma.
Study Design: Descriptive cross-sectional survey
Setting: Post graduate Medical Institute/ Ameer ud Din Medical college/Department of diagnostic and interventional neuroradiology, Lahore General Hospital, Lahore.
Duration of study with dates: Study was carried out over a period of six months from 16-08- 2020to 15-02-2021.
Subjects and methods: A total of 30 patients were included in this study. Peroperative blood loss was measured during resection of nasopharyngeal angiofibroma after embolization (as per operational definitions).
Results: Mean age of the patients was 14.40±5.69 years. Out of 30 patients, 28 (93.3%) were males while only 2 patients (6.7%) were females. Size of tumour < 5 cm was found in 16 patients (53.3%) while >5 cm was seen in 14 patients (46.7%). Mean size of tumor was observed 5.50±2.28 and mean amount of per-operative bleeding was 596.67±204.23ml. Stratification with regard to age, gender, FNA size (cm) was also carried out.
Conclusion: In conclusion, pre-operative embolization reduces significantly the preoperative blood loss, minimizes the need of blood transfusion, and makes resection easier.
Keywords: Pre-surgical Embolization, Juvenile Nasopharyngeal angiofibroma, Blood loss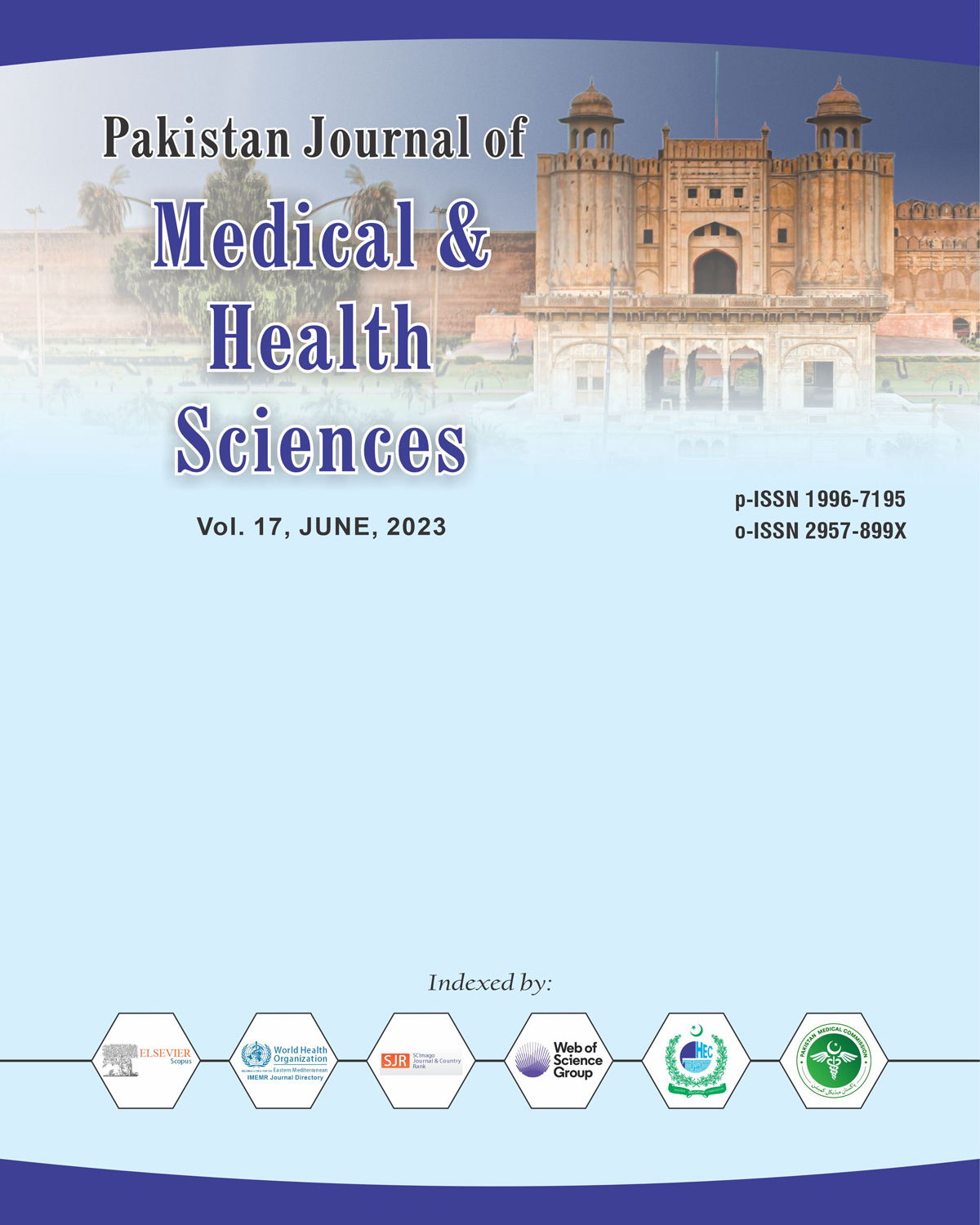 Downloads