Frequency and Pattern of Medicolegal Cases at Lahore General Hospital: Implications for the Legal and Medical System
Abstract
Objective: Medicolegal cases constitute a significant workload of cases presenting to a public hospital. The aim of this study was to evaluate the frequency and pattern of medicolegal cases brought to the Forensic Medicine Department of Lahore General Hospital, Lahore. 
Method: A retrospective cross-sectional study was carried out at the Forensic Medicine & Toxicology Department of Post Graduate Medical Institute, Lahore. Data was collected from medicolegal registers, and variables such as age, sex, month-by-month distribution, type of case, type of weapon, reporting time, police station, and the possibility of fabrication were analysed. 
Results: A total of 4288 cases were reported between 1st January 2021 and 31st December 2021. Most cases (76.6%) were male; the mean age was 29.64 ± 11.86 years. Cases of physical assault accounted for 83.1% of the total cases, followed by sexual abuse (4.7%) and firearm (4.1%). Blunt weapons were commonly used (81.1%). Most cases (83.5%) were reported for medicolegal examination within 24 hours of an incident. The most cases were registered in May, and the police station Kahna had the most reported cases (25.3%). Fabrication was reported in 5.3% of cases. 
Conclusion: The study provides valuable insights into the workload and patterns of medico-legal cases in Lahore. The findings highlight the need for strategies to improve the medico-legal system, including timely and accurate reporting of cases. Law enforcement authorities can utilise the information to identify potential risk areas and implement preventive measures. 
Keywords: Assault, Blunt trauma, Injuries, Forensic Medicine, Firearm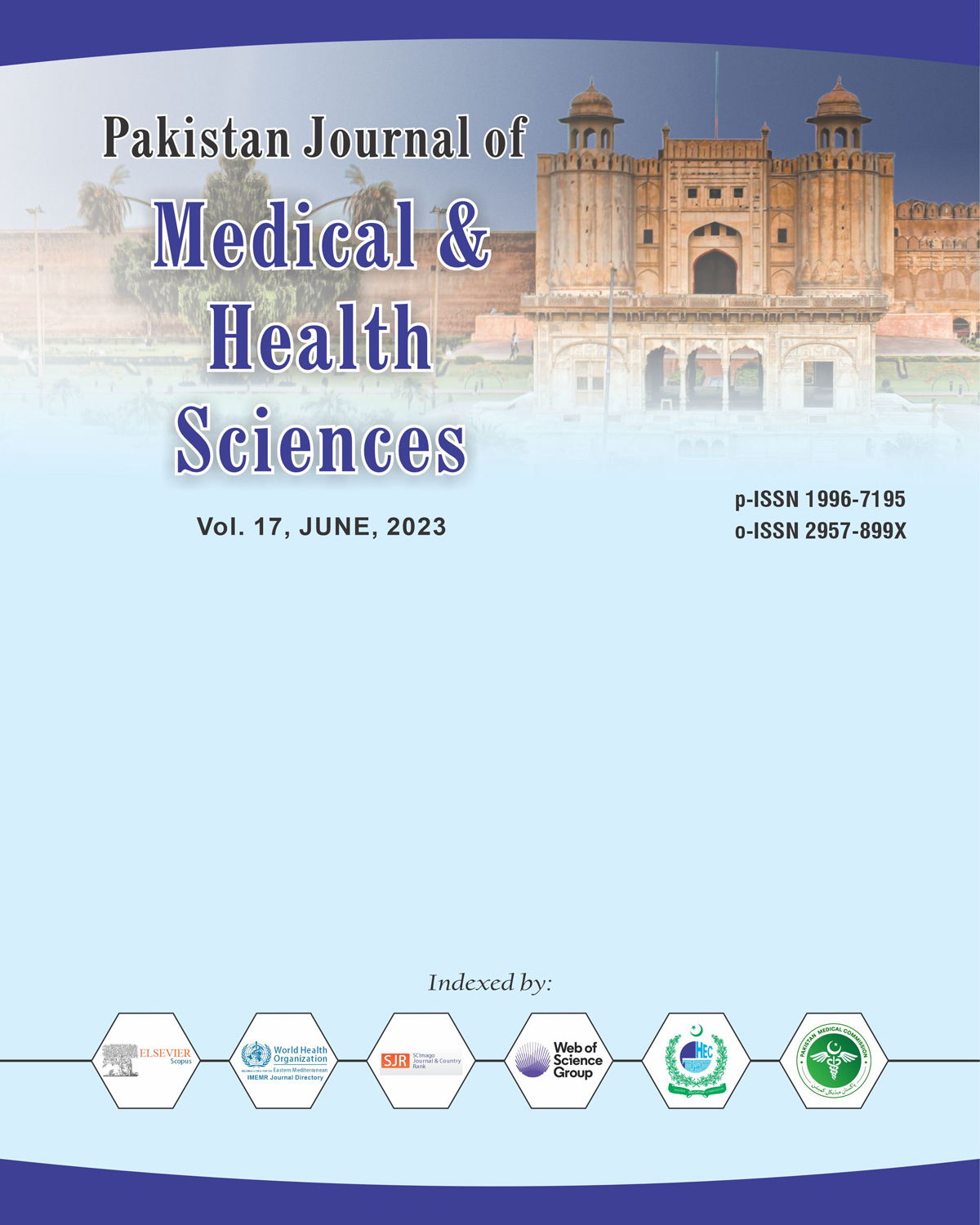 Downloads