Efficacy of Education in Providing Knowledge about Thalassemia Prevention and Family Screening of Thalassemic Patients
Abstract
Objective: The purpose of this study was to track out Beta Thalassemia carriers in affected households and evaluate the efficacy of thalassemia awareness campaigns.
Study Design: Observational - Cross-Sectional study
Place and Duration: Department of Pathology & Diagnostic and Research Laboratory - LUMHS Hyderabad/Jamshoro. 01-09-2021 to 31-03-2022
Methods: A total of 55 thalassemia patients and families included in the study after providing written consent; the research was conducted at the Department of Pathology and Diagnostic and Research Laboratory. Demographic information such as age, gender, education level, and family history of thalassemia was recorded, and SPSS 24.0 was used for statistical analysis.
Results: In 55 patients, majority 33 (60%) were males and 22 (40%) were females. The frequency of bimonthly blood transfusions was found to be the lowest, and consanguineous marriage between parents was found in 46 (83.6%) of patients. Three (5.5%) siblings of thalassemia patients were found to have thalassemia major, and seventeen (34.5%) siblings were found to have thalassemia minor. Thirty-five (63.6% of patients) were found to have a normal electrophoresis pattern.
Conclusion: The research showed that roughly 50% of families were impacted by thalassemia and that 25% of individuals had previously received a blood transfusion. The instructional event was evaluated positively for its impact on participants' understanding of thalassemia.
Keywords: Effectiveness of Educational Awareness, Carriers,  Thalassemia, family history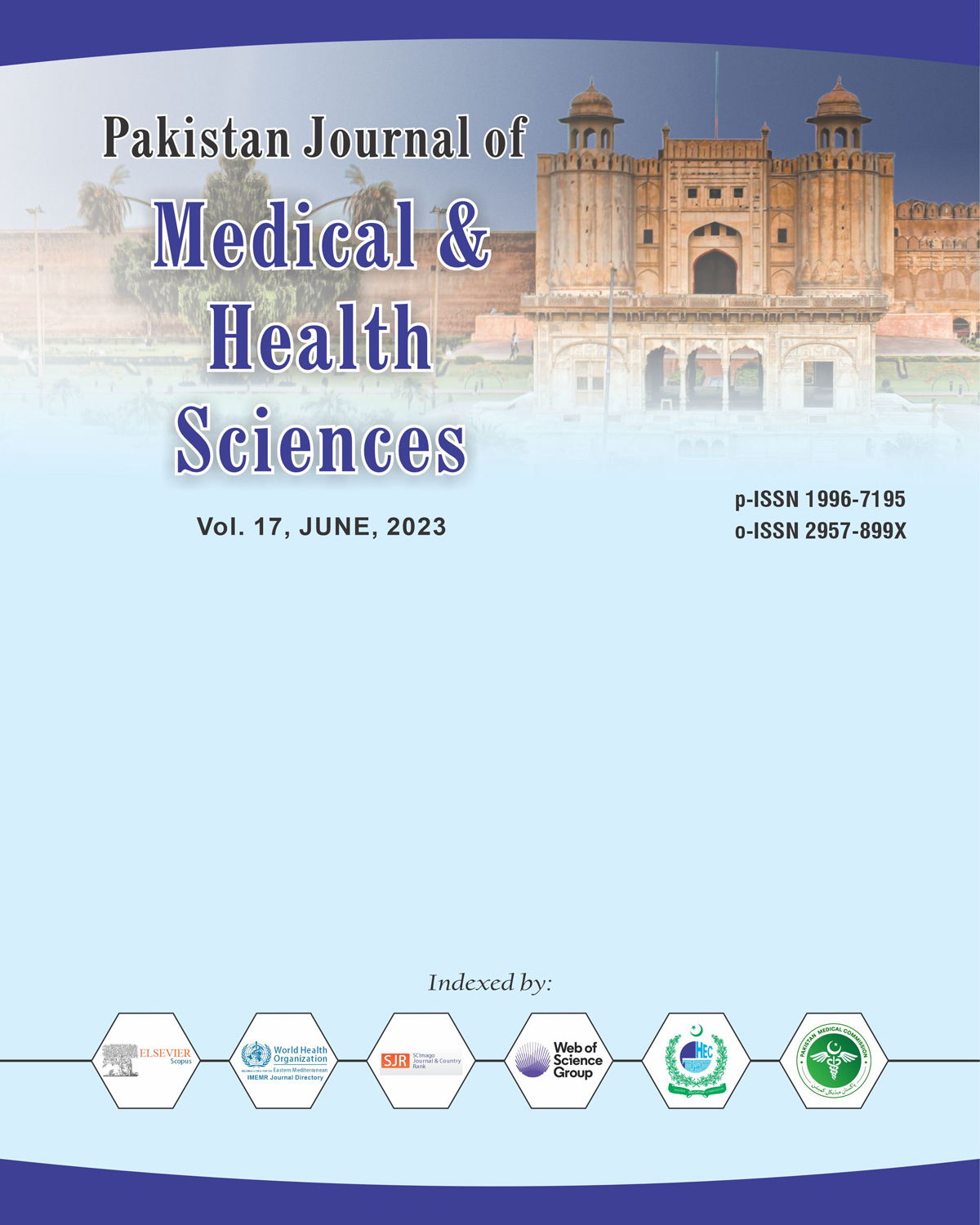 Downloads