Frequency of Post Partum Urinary Retention after Vaginal Delivery
Abstract
Objective: To determine the factors responsible for postpartum urinary retention after vaginal delivery in women.
Materials and methods: This is an observational study conducted in the department of obstetrics and gynecology Rai medical College Sargodha. Study was completed in six months duration from July 2022 to December 2022. Patients undergoing spontaneous vaginal delivery and experienced urinary retention till six hours postpartum were labelled as case of postpartum urinary retention (PPUR). Total 120 cases of PPUR were included in this study after following inclusion and exclusion criteria.   
Results: Frequency of PPUR after vaginal delivery was 10(8.3%). Main factors causing PPUR include epidural analgesia in 3(37.5%) and prolong duration of labor in 2(25%) cases. Mean age of the study cases was 27.8 ± 4.2 years. Mean gestational age was 38.12 ± 2.2 weeks.
Practical Implication: In this study our aim was to assess risk factors developing postpartum urinary retention (PPUR) in women who underwent vaginal delivery in order to identify women with increased risk of developing symptomatic PPUR so that this problem may be noted in post natal care and may be managed properly. There is no previously sufficient data related to this problem in our population so this study will help us to understand the disease burden in our society.
Conclusion: Main risk factors of postpartum urinary retention after vaginal delivery include prolonged labor and epidural analgesia.
Keywords: Postpartum hemorrhage, Vaginal delivery, Risk factors, Urinary retention, Prolong labor,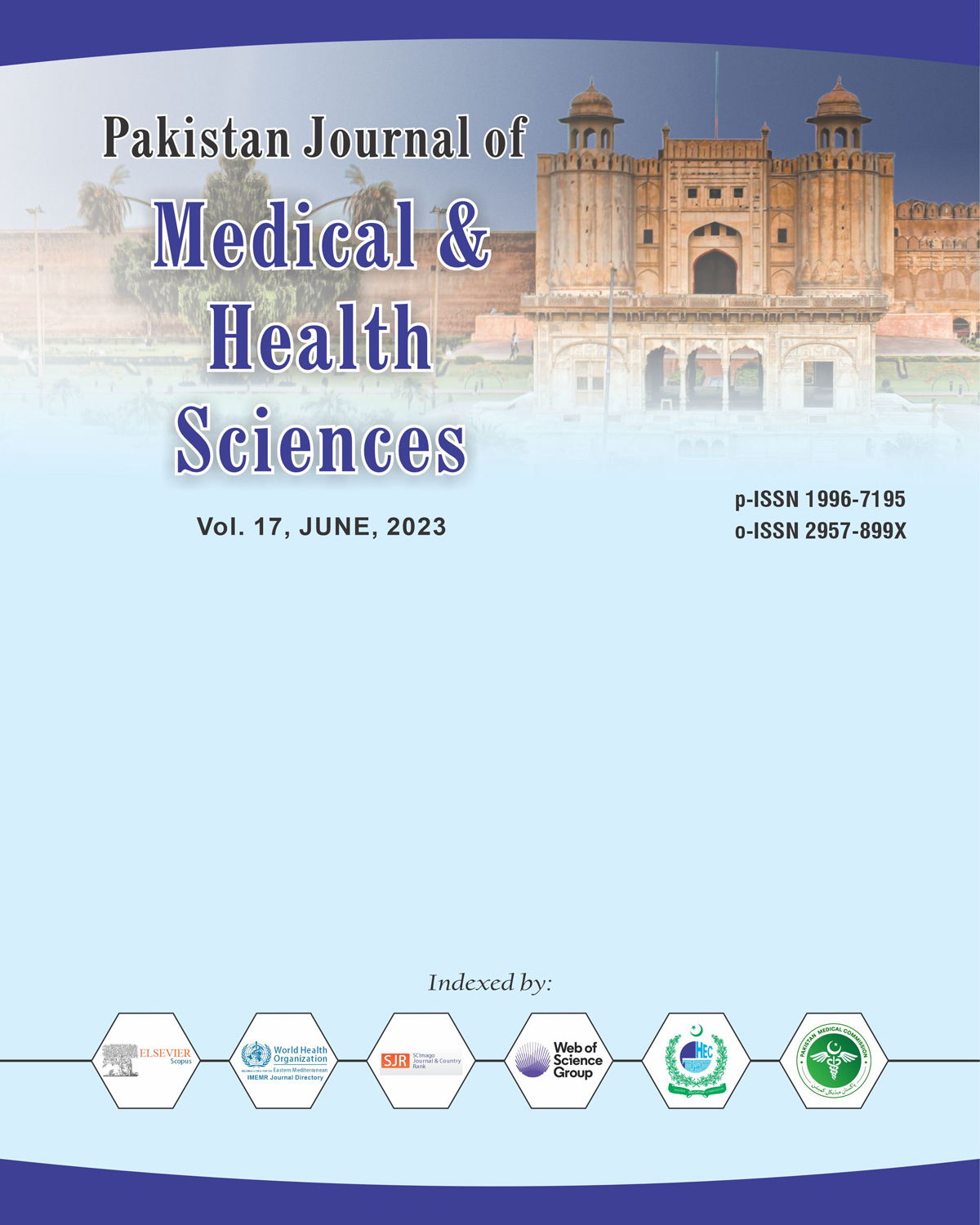 Downloads