Frequency of Fetomaternal Complications Due to Intrahepatic Cholestasis of Pregnancy
Abstract
Objective: To study frequency of complications in fetus and mothers developed due to intrahepatic cholestasis during pregnancy.
Materials and methods: This is a cross sectional study conducted in the department of gynecology and obstetrics Rai medical College Sargodha. Study was commenced in July 2022 and completed in December 2022. Study sample was calculated using WHO sample size calculator. Pregnant ladies presenting with intrahepatic cholestasis of pregnancy having age 16-40 years were included in this study. Patients with multiple pregnancies, or having carcinoma of liver, presence of chronic liver disease or history of alcohol addiction were excluded from the study. Proper follow ups were done in all pregnant women till the delivery having gestational age ≤ 41 weeks. All necessary data regarding feto-maternal outcomes was documented on a proforma like mode of delivery, APGAR Score, postpartum hemorrhage, low birth weight, meconium stained liquor, premature birth or intrauterine fetal death.       
Results: This study was conducted on 130 cases with intrahepatic cholestasis, cesarean section was done in 55(42.3%) cases, post-partum hemorrhage reported in 09(6.9%), APGAR score was <7 at five minutes in 11(8.5%), preterm birth happened in 29(22.3%), low birth weight reported in 12(9.2%), intrauterine death of the fetus reported in 08(6.1%) and meconium stained liquor was noted in 41(31.5%) cases. Mean age of the mothers was 24±3.7 years.   
Practical Implication: In our community we have to consider this health issue seriously if we want to reduce mortality due to ICP and its associated complications in our community.
Conclusion: This study concluded that intrahepatic cholestasis of pregnancy is related to poor fetomaternal outcomes that can be prevented by some serious recommendations for such high risk pregnancies. It will reduce fetomaternal morbidity and mortality rate in our setups. 
Keywords: Intrahepatic cholestasis, Intrauterine death, Pregnancy, Fetomaternal complications, Postpartum hemorrhage,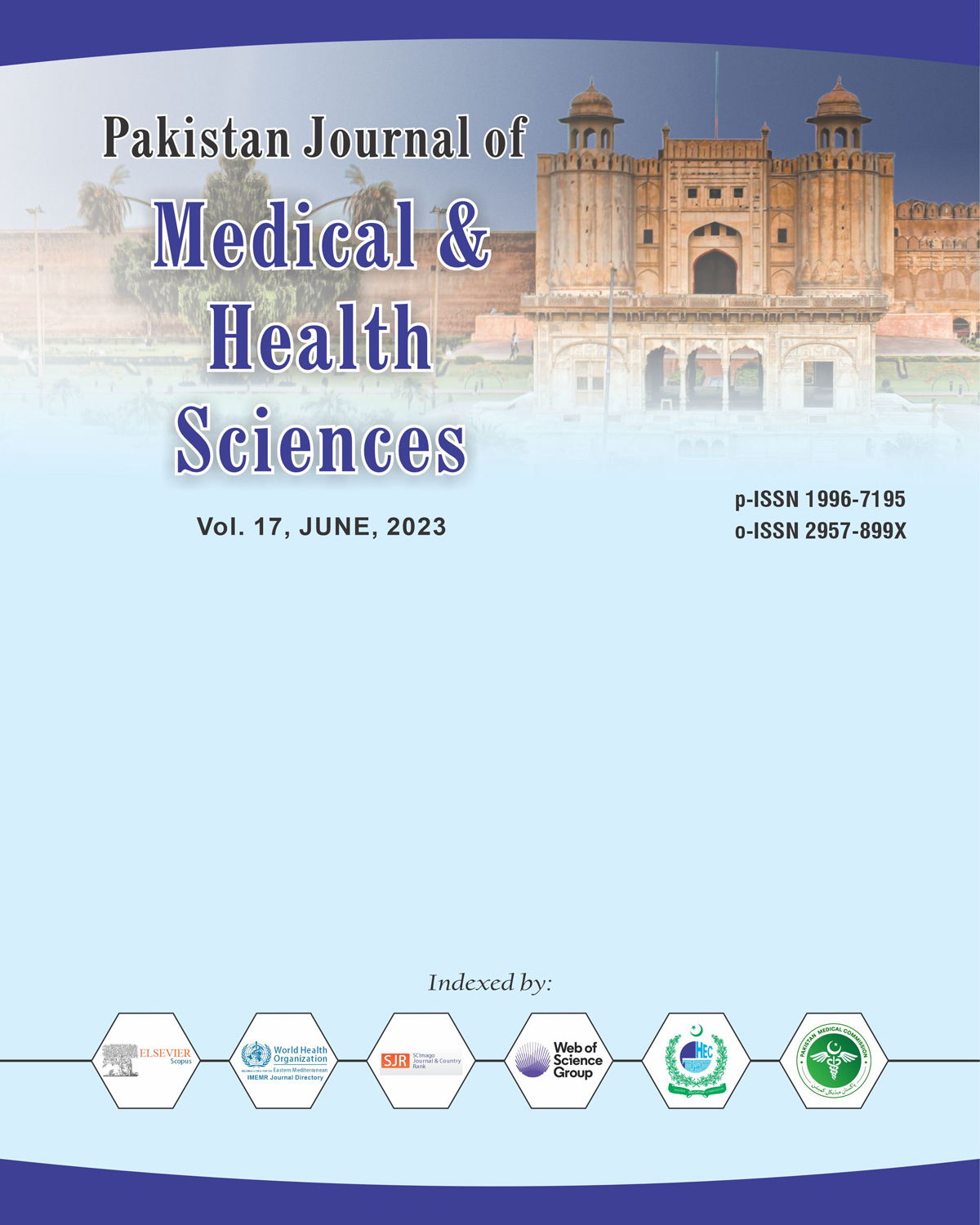 Downloads