Sleep Deprivation and Quantity related Incidence in Students of Medicine
Abstract
Aim: To assess the sleep deprivation and quantity related incidence in students of medicine.
Study design: Descriptive cross sectional study.
Place and duration study: Psychiatry Department, Balochistan Institute of Psychiatry and Behavioural Sciences, Quetta from 1st October 2020 to 31st March 2021 at the
Methodology: One hundred thirty-five students, both males and females, took part in this research. After obtaining written agreement, the detailed demographics of study participants such as age, body mass index, gender, marital status, socioeconomic and 18-30 years were recorded. Athens scale for insomnia was used for the estimation of how frequently people experienced insomnia.
Results: The mean age was 23.04±11.33 years and mean BMI 21.43±21.45 kg/m2. There were 81(60%) males and 54(40%) females. One hundred and one (74.8%) patients had middle socio-economic status and 31 (25.2%) had upper class. Majority of the patients 135 (85.2%) were unmarried. The use of the AIS scale revealed that 59 (43.7%) of the patients had insomnia, among these majority were 39 (28.9%) females.
Practical Implication: The report is not accessible at the time of this writing. The outcomes of this study will allow insomnia specialists to develop evidence-based recommendations for the prevention and treatment of insomnia in students who are at risk of developing the condition in the first place. This analysis serves as a baseline for investigators.
Conclusion: Incidence of insomnia amongst medical students was significantly increased as a result of the stress of overachievement and late-night study sessions to achieve good grades and significantly higher as one's age increased. Furthermore, it is possible to reduce it to the entire sleeping period (8-12 hours) at night.
Keywords: AIS scale, Insomnia, Medical students, Demographic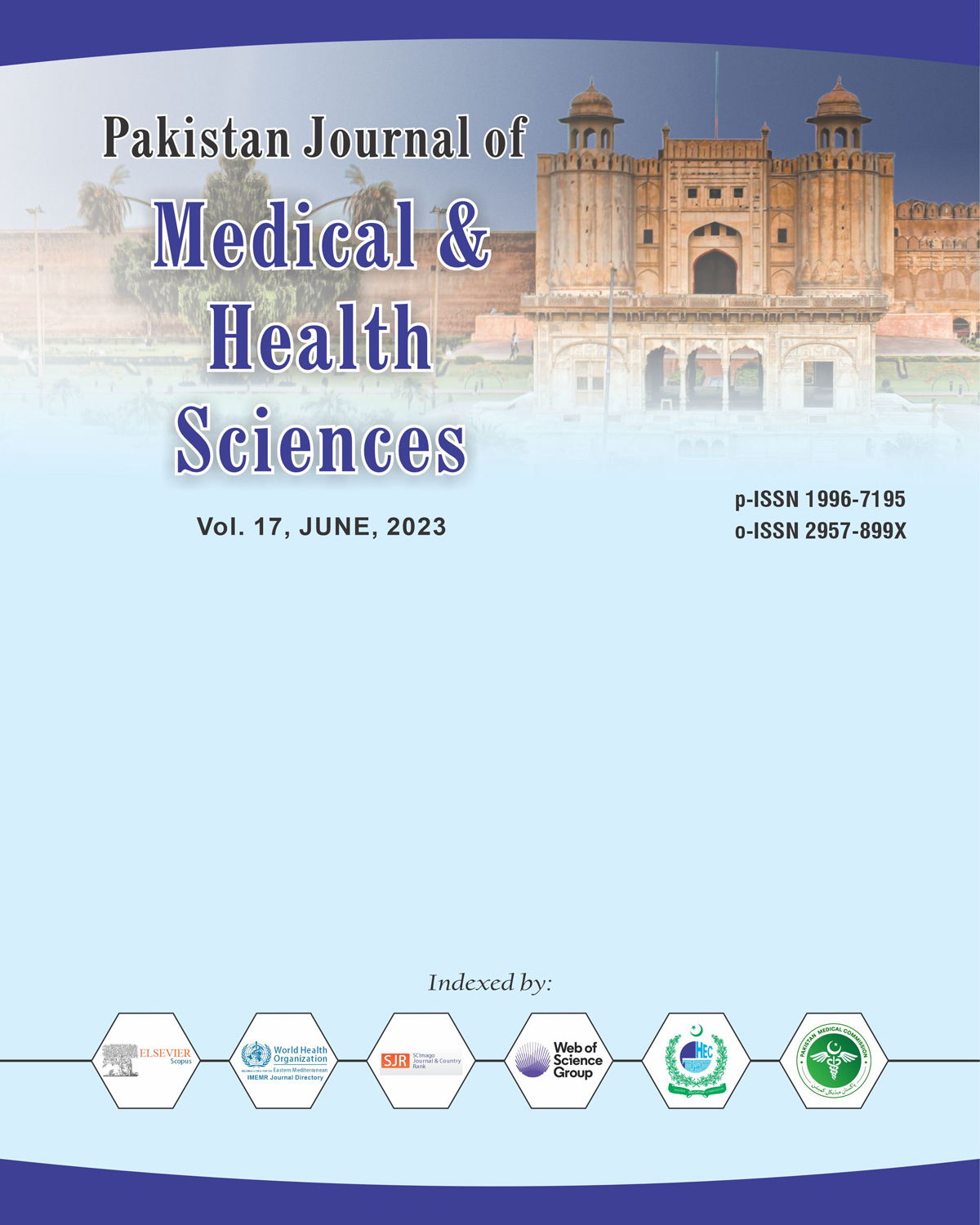 Downloads