Comparison of Proximal Femoral Nail versus Dynamic Condylar Screw in Treating Reverse Oblique Intertrochanteric Femoral Fractures
Abstract
Aim: Comparison of proximal femoral nail versus dynamic condylar screw in treating reverse oblique intertrochanteric femoral fractures.
Study Design: Retrospective study
Place and duration of study: CMH Kharian, Allama Iqbal International Hospital Kharian and Madni Hospital Gujrat from 1st January 2020 to 31st December 2022.
Methodology: Sixty five patients who had suffered from reverse oblique intertrochanteric femoral fractures and were either treated through proximal femoral nail or by dynamic condylar screw were included. Patients who were treated with proximal femoral nail were placed in group 1 while those treated with dynamic condylar screw were placed in group 2. The comparative outcomes between both groups were than analyzed and documented in a well-structured questionnaire.
Results: There was no significant variance in the mean age of the patients in group 1 (proximal femoral nail) and group 2 (dynamic condylar screw) with a value as 65.53±3.1 and 59.35±3.2 years respectively. There were more females in both groups than males however with no significant variance. Non-union and implant breakage observed in the dynamic condylar screw cases were 5/32 and PFN cases 2/33 respectively; with a significant p value difference. The fixation revision was required in 5case with dynamic condylar screw implant failure while it was 2 in cases of proximal femoral nail. The rate of infection was higher in dynamic condylar screw patients.
Practical Implication: There was no advantage of open reduction by dynamic condylar screw over the closed proximal femoral nail reduction. Proximal femoral nail reduction and fixation presented to be a better option for treating reverse oblique intertrochanteric femoral fractures.
Conclusion:A high rate of non-union is presented in dynamic condylar screw treated cases.Proximal femoral nail fixation presented to be a better option for treating reverse oblique intertrochanteric Femoral Fractures
Keywords: Intertrochanteric, Intramedullary, Femur, Reverse Oblique fractures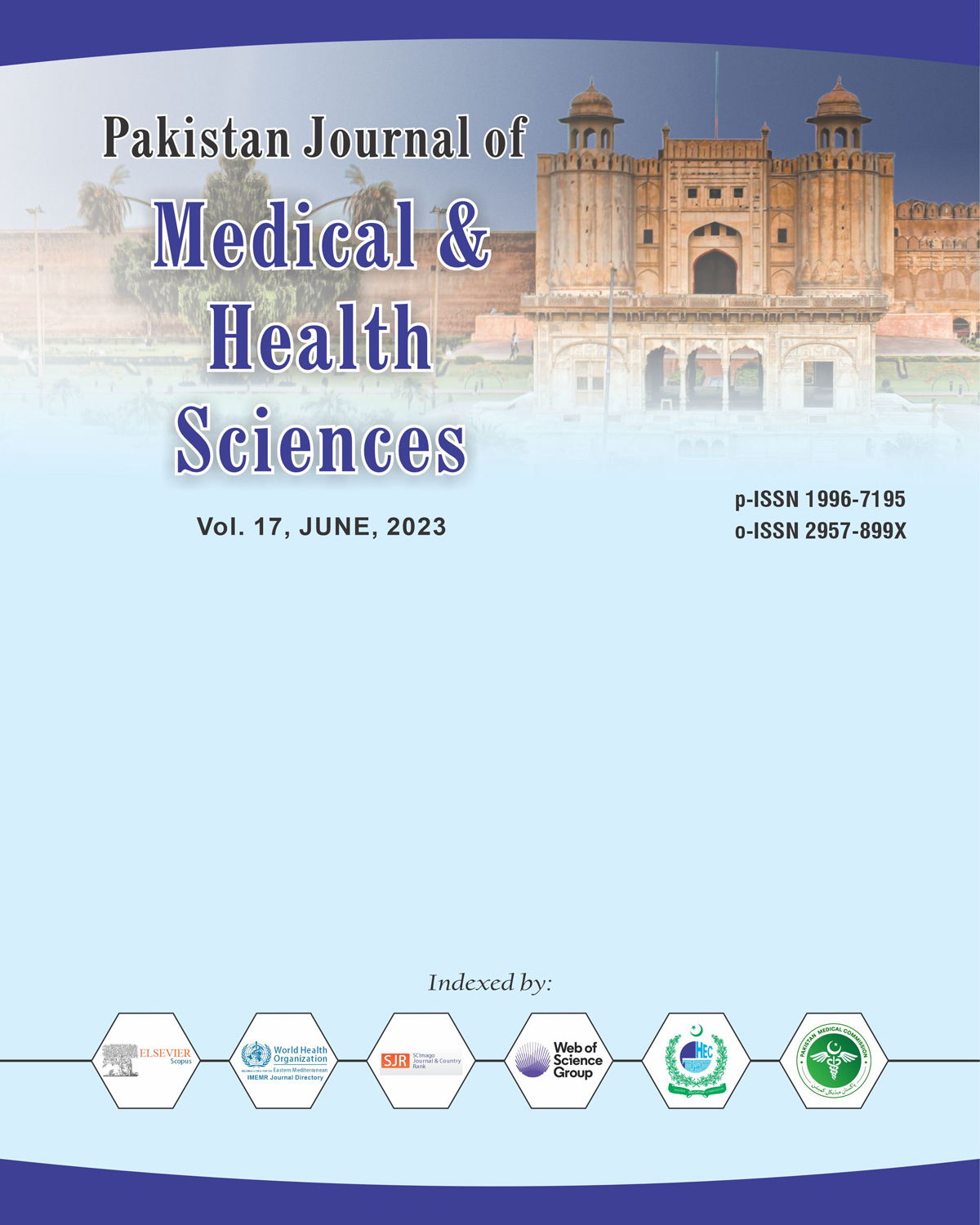 Downloads