Comparison of Efficacy and Safety of Magnesium Sulphate Versus oral Nifedipine in Acute Tocolysis of Preterm Labour
Abstract
Aim: To compare the efficacy and safety of magnesium sulphate and oral nifedipine in acute tocolysis of preterm labor.
Study design: Randomized controlled trial.
Place and duration of study: Department of Obstetrics & Gynecology, DHQ Hospital, Mirpur from 19th October 2019 to 18th April 2020.
Methodology: This study included 178 pregnant women with singletons (18 to 40 years of age) assessed through ultrasonography and presented preterm labor. Pregnant women having fetal growth restriction, fetal death, severe preeclampsia, fetal distress, hyperthyroidism,any maternal contraindication for the use of tocolytic drugs, cardiovascular disease, abruptio placentae or placenta-previa were placed in the seclusion criteria of the study. In the group A, oral loading dose of nifedipine 20mg was given. While in group B, magnesium sulphate was injected intravenously with a loading dose of 4 grams over 15 minutes followed by maintenance dose of 2-3 grams/hr. All patients in both groups were evaluated by the researcher herself for prolongation of pregnancy at 48 hours after the start of treatment and efficacy and safety was noted.
Results: Efficacy was seen in 80 (89.89%) in group A (Oral nifedipine) and 67 (75.28%) in group B (magnesium sulfate) with p0.019. Safety was seen in 72 (80.90%) in group B (magnesium sulfate) and 83 (93.26%) in group A (oral nifedipine) with p 0.014.
Practical Implication: The administration of corticosteroids and also assist in reducing mortality and morbidity related with preterm labor events.
Conclusion: This study concluded that oral nifedipine is efficacious and safe than magnesium sulphate for acute tocolysis of preterm labour.
Keywords: Tocolytic Agents, Preterm Birth, Magnesium Sulphate.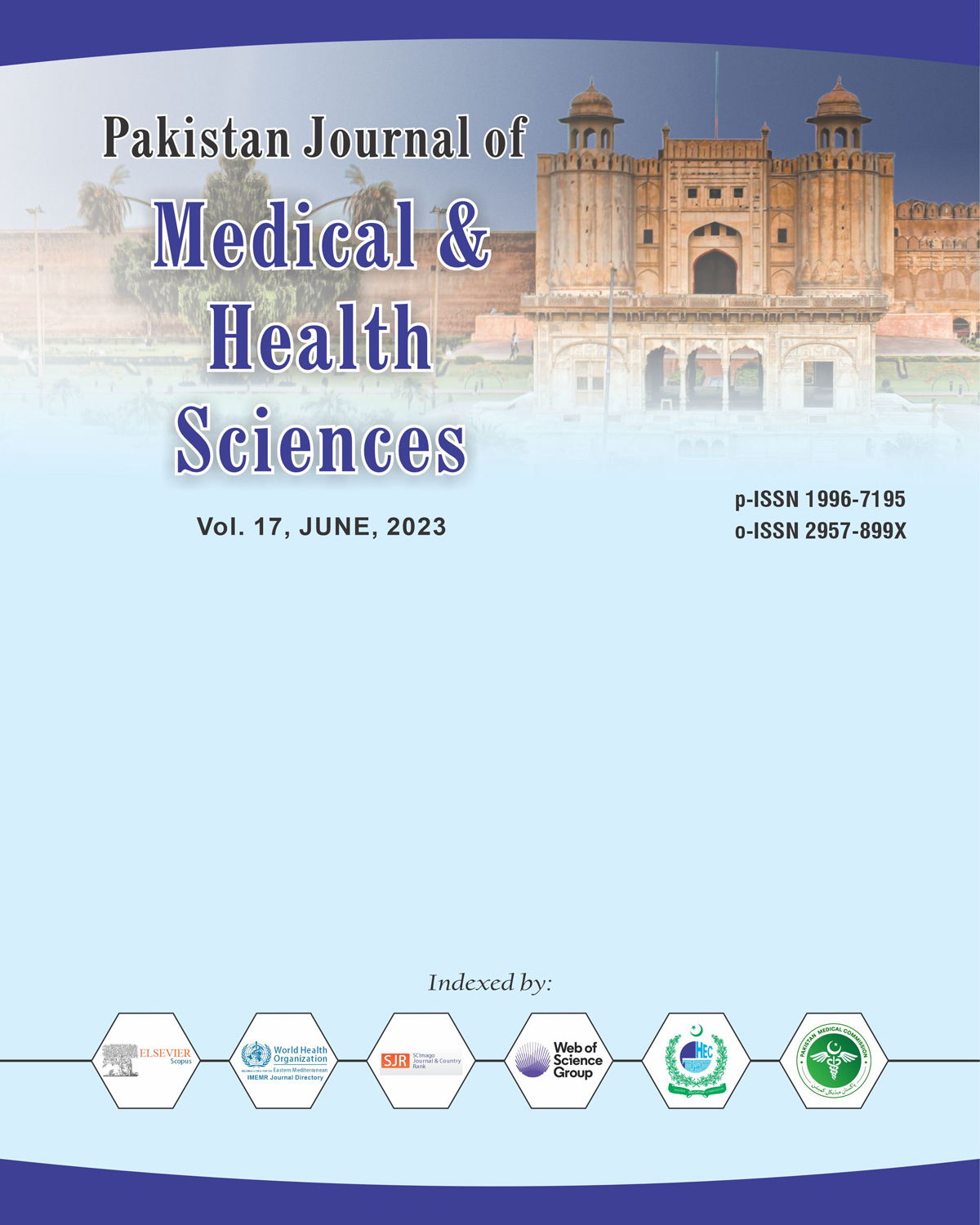 Downloads