Barriers Related to Antenatal Care Utilization at Primary Health Care Level in Pregnant Women of Hazro District Attock
Abstract
Background: Maternal and newborn mortality is a global public health issue. Pakistan is lagging much behind in target of improving maternal and child health due to underutilization of antenatal care services.
Aim: To determine utilization of the ANC services by pregnant women and barriers in utilization of ANC services at primary health care level of Hazro District Attock.
Methods: This cross-sectional study was conducted in Hazro of District Attock, Pakistan with sample size of 425 pregnant women in their third trimester selected by simple random sampling technique over a period of six months from Jan 2021 to Jun 2021. A structured Questionnaire was used for the data collection regarding the barriers related to utilization of antenatal care services by interview. Analysis was done using SPSS version 23.
Results: The mean age of women was 27.76±5.41 years with 75.8% were from rural side. In socioeconomic status 60.5% women had high, 33.4% had middle and 6.1% had low status of socioeconomic. The complete utilization of antenatal cares were observed in 62.8% women. We found distance of health care facility (p=0.006), transport availability (p=0.0001), cost of transport (p=0.0001), availability of personnel and services (p=0.006), ambulance availability (p=0.006) and working hours of health care facility (p=0.004) as a main barriers.
Practical implication: The results of current study will help in providing MCH services at door step with proper planning to minimize the barriers in utilization of ANC services for the community.
Conclusions: We conclude that Utilization of MCH services by pregnant women at primary care level in Hazro of District Attock was low i.e. 62.8%. The barriers in the utilization of MCH services at PHC level were financial poverty crisis, distance of antenatal care facility, transport availability, cost of transport, poor medical facilities, absence of ambulance and working hours are important barriers in seeking and availing antenatal care services.
Keywords: ANC services, pregnant women, barriers, utilization, primary health care level, District Attock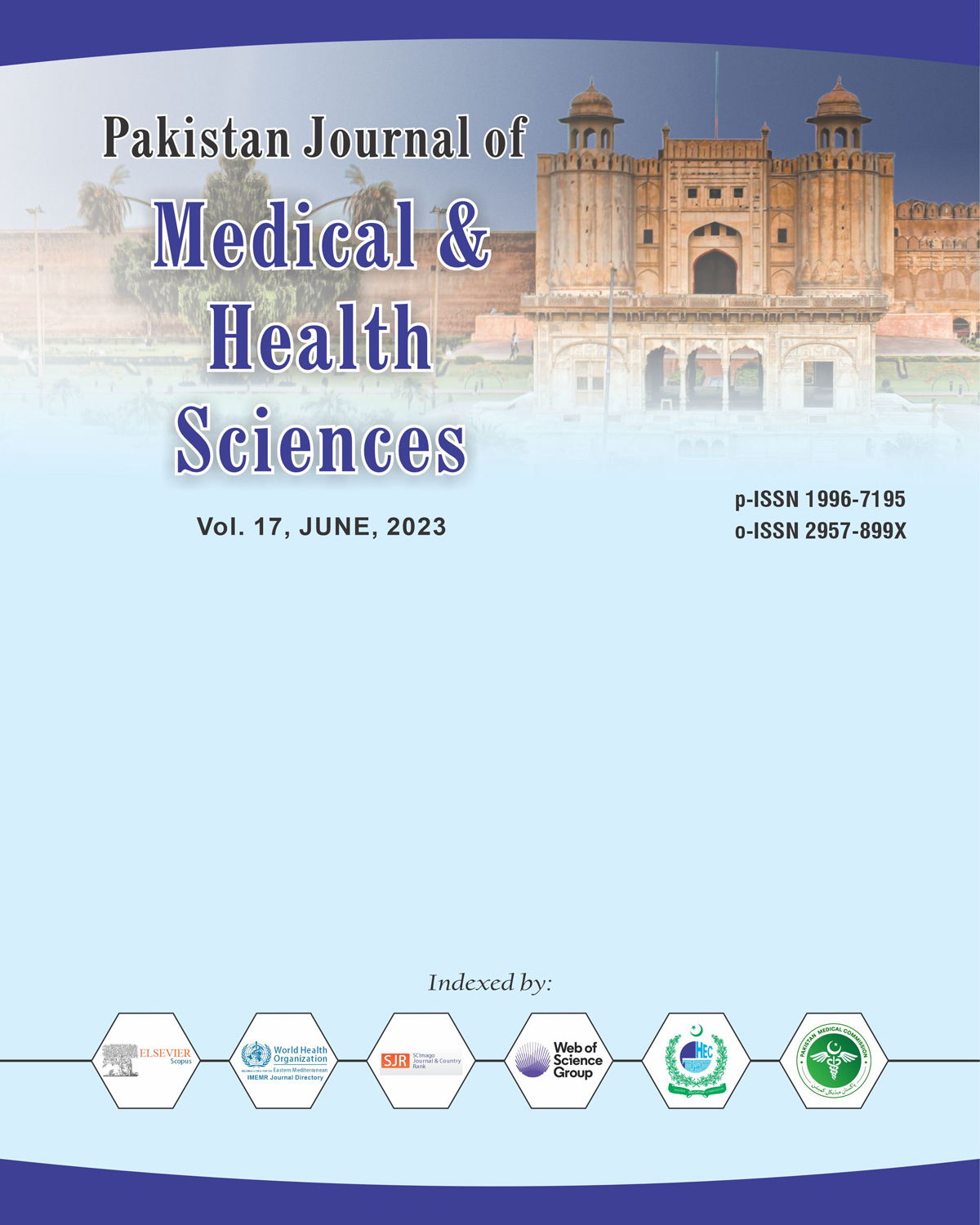 Downloads