Identification and Characterization of Klebsiella Pneumoniae in Different Clinical Samples at Tertiary Care Hospital, Lahore
Abstract
Aim: To identify and characterization of klebsiella pneumoniae in different clinical samples in tertiary care hospital, Lahore
Methodology: These 90 samples include 12 sputum samples, 21 tracheal swab, 30 pus and 27 urine samples from LGH, Lahore.
Sample size: 90 subjects
Duration: 6 months i.e. 01-07-2022 to 31-12-2022
Study place: LGH, Lahore
Gram staining, microscopy, sputum, tracheal swab, pus, and urine cultures, biochemical tests, and antibiotic susceptibility testing was performed for all samples. Statistical analysis was performed by using SPSS Software.
Results: Among the 90 clinical samples, 50 (55.6%) were positive for K. pneumoniaand10 cases (11.1%) with other bacteria. 30 (33.3%) cases showed no growth. Colistin, meropenem, amikacin, and imipenem (8.3%) were sensitive to sputum samples. Colistin 38.1%, ceftazidime 4.7%, meropenem 4.7%, amikacin 9.5%, sulfamethoxazole 4.7%, gentamycin 9.5%, and imipenem 28.5% were sensitive in tracheal swab samples.
Conclusion: The highest sensitivity was observed incefoperazone, cefotaxime, and ceftriaxone (53.3%) isolates in pus samples.
Keywords: Klebsiellapneumoniae, pneumonia, urinary tract infections, sensitivity patterns.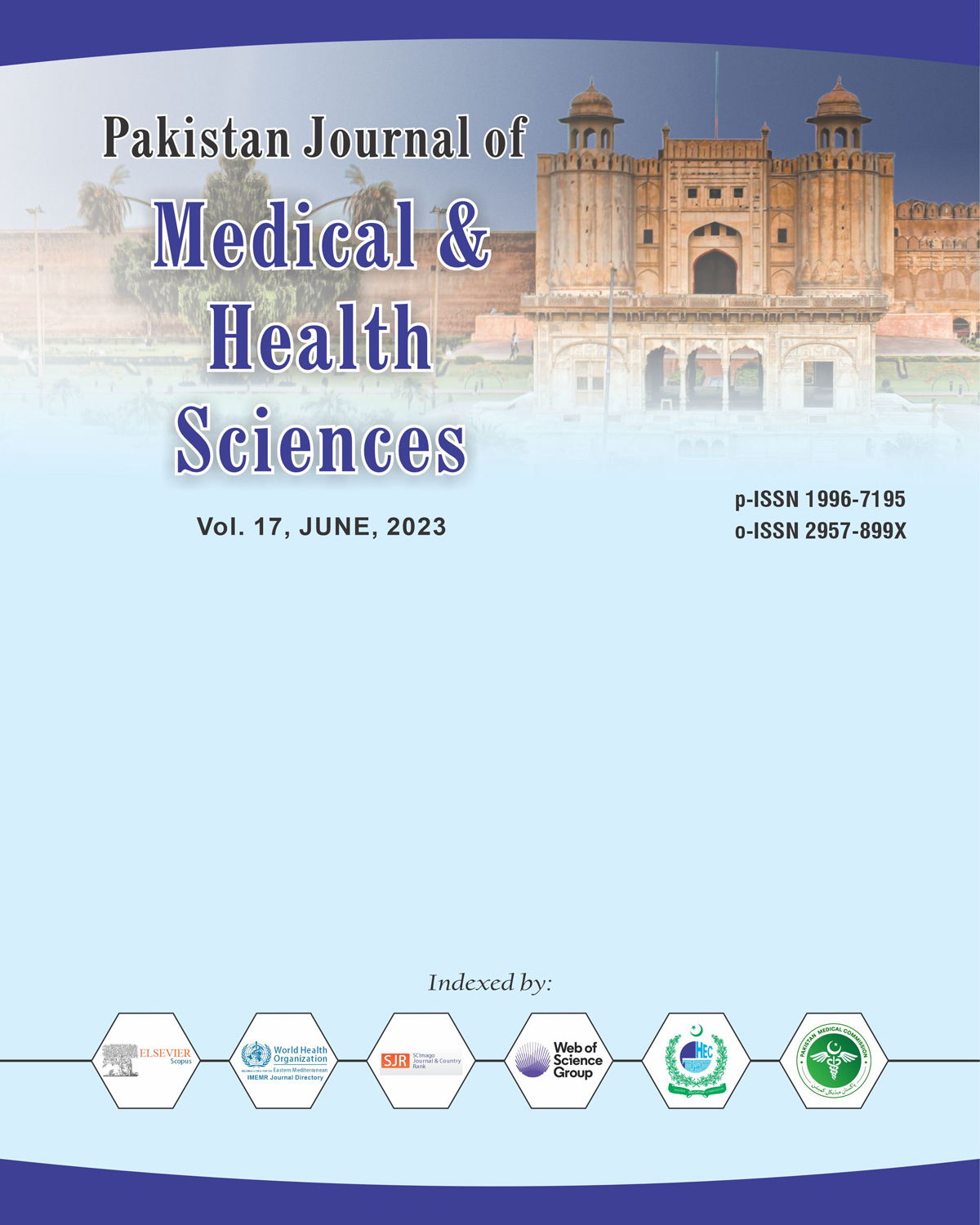 Downloads