Mean Postoperative Pain in patients with Elective Midline Laparotomies Using Either Scalpel or Diathermy for Incision
Abstract
Background: During a laparotomy, the midline incision is frequently made with an electrocautery or scalpel. According to studies, there is no difference between these procedures' rates of complications.
Aim : To assess the average postoperative pain in patients who underwent elective midline laparotomies at the Hayatabad Medical Complex Peshawar using either a scalpel or diathermy for incision.
Methodology: This was a randomized controlled trial, which included 60 laparotomies patients who were divided into two groups at random. One group of patients had diathermy, whilst the other group underwent scalpel incisions. On the second postoperative day, a follow-up was conducted.
Results: In diathermy group we had 63.3% males and 36.7% females while in the scalpel group we had 17 males and 13 females. 40% patients in diathermy group were hypertensive, this ratio was 36.7% in the scalpel group, diabetic patients were 26.7% in diathermy group and 16.7% in scalpel group.
Practical implication: Cutting by diathermy is simpler, quicker, and results in less blood loss. Furthermore using diathermy to make an incision is no more likely to result in complications than using a scalpel
Conclusion: For an elective laparotomy, skin incision with diathermy provides superior postoperative pain management than a scalpel.
Keywords: Diathermy, incision, Laparotomy, woundpain, scalpel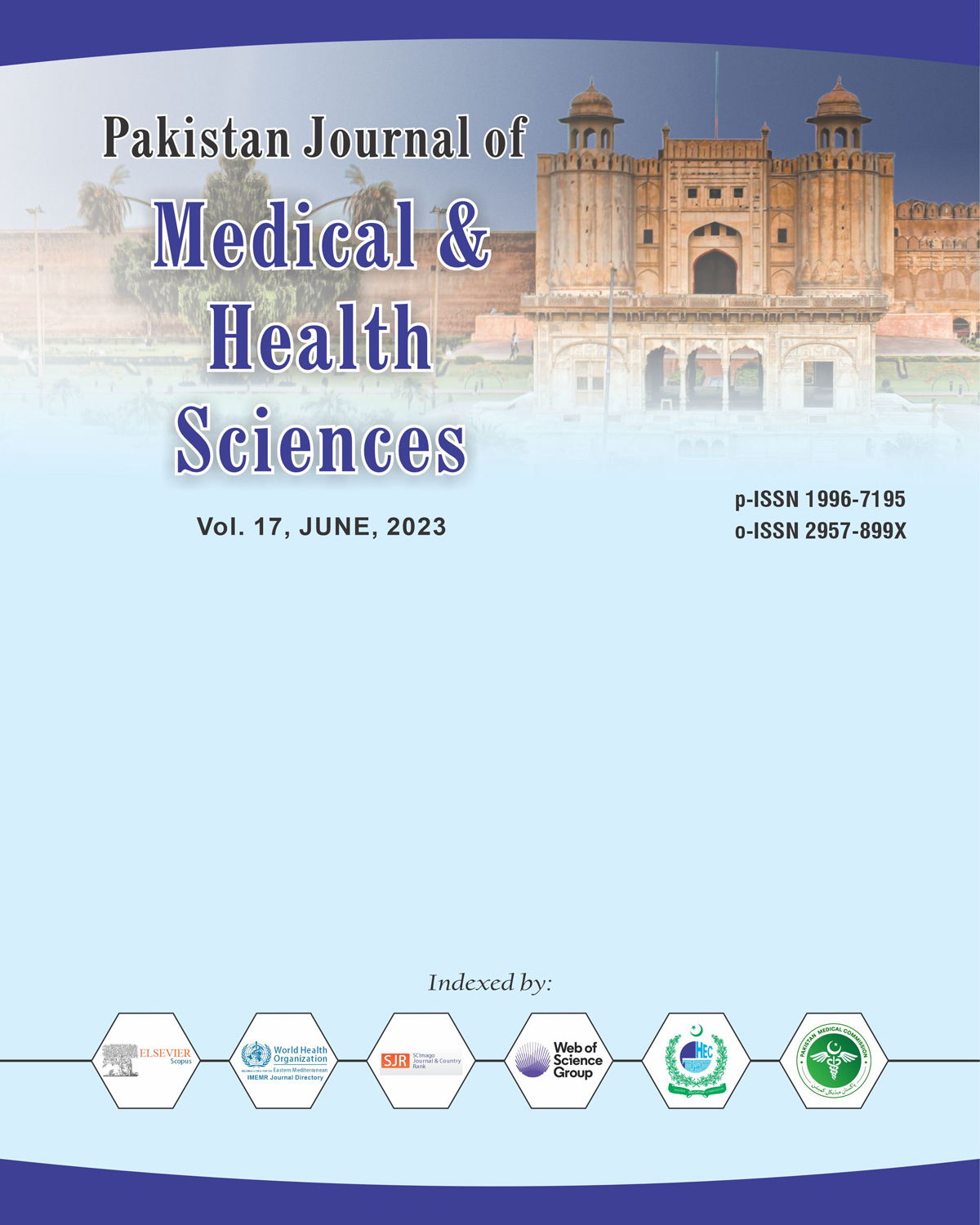 Downloads