Spectrum of Morphological Patterns in Breast Cancer - A Single Center Study
Abstract
Aim: To determine the frequency of morphological patterns of breast malignancies among female patient population of different age groups
Study design: Descriptive, Cross-sectional study
Setting: Study was conducted from January 2022 to December 2022 at Citi lab & Research Center, Lahore.
Methods: 109 diagnosed cases of female breast malignancies reported during period of one year 1st January 2022 till 31st December 2022 were included in the study.
Results: Out of 109 cases, the maximum number of patients diagnosed with malignancy were in age range of 51-60 years (33%) followed by 24.7% of cases in 41-50 years of age range while 19.2%  females were  between 31-40 years of age. In terms of histological type, ductal carcinoma was the predominant pattern (63.3%) %) followed by lobular carcinoma (23.8%)& mixed ductal and lobular subtype (5.5%). In terms of grade, 32 were ungraded while 33 cases were moderately differentiated, 37 as poor and 7 as well differentiated.
Practical implication: Researchers and medical experts can identify trends and risk factors associated with breast cancer in various age groups, which can help them develop prevention and treatment plans. The advancements in screening and detection as well as the establishment of tailored treatments for various age groups are some of the practical ramifications of the above information.
Conclusion: Screening programs must be carried out on regular basis at national level as earlier diagnosis of breast malignancy can lessen chances of metastatic breast disease thereby improving the life expectancy in Pakistani women.
Keywords: Breast, Cancer, Patterns, Histopathology, Diagnosis, Tumor grade, Pakistani, Females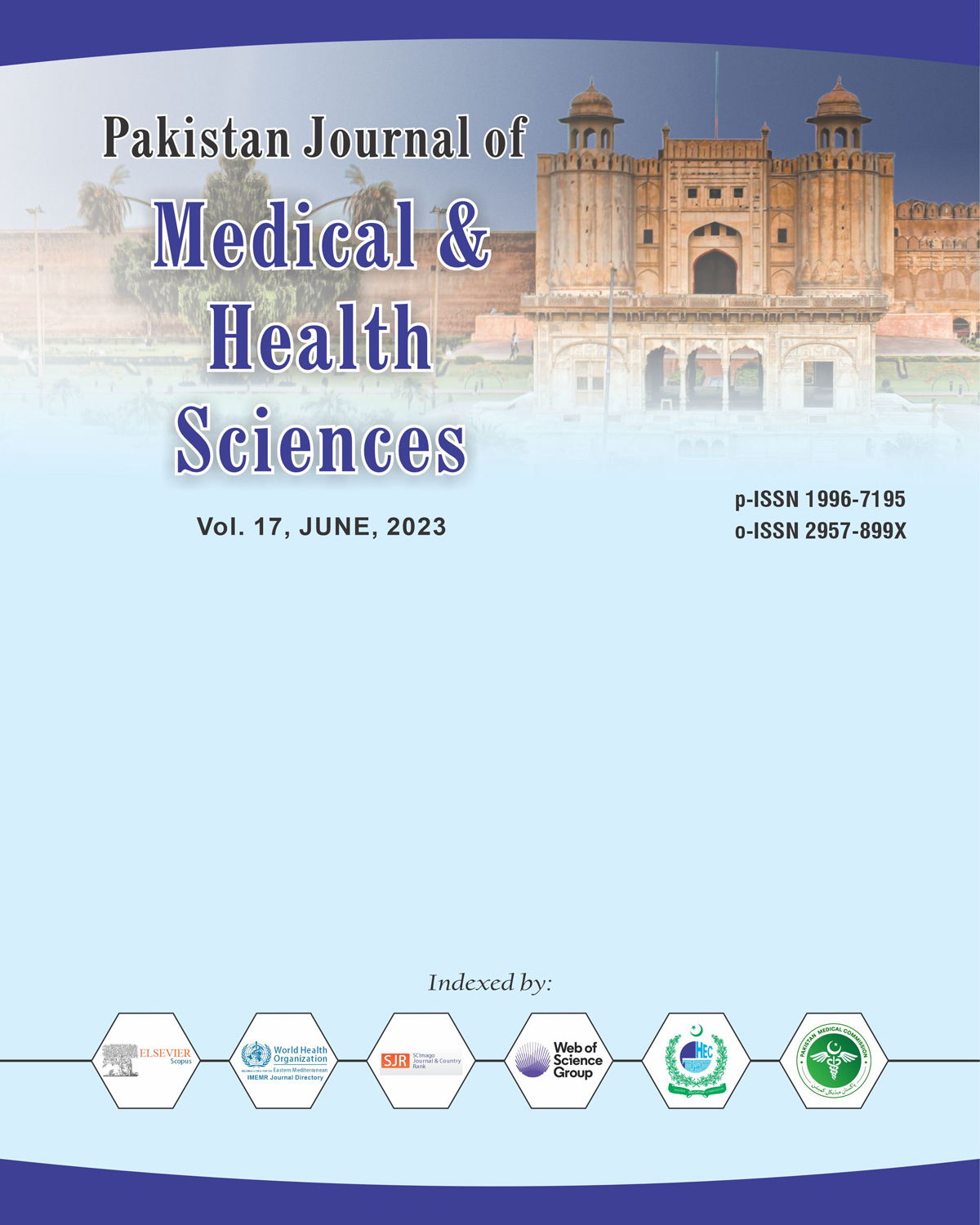 Downloads